I cannot head into the Christmas season without taking time to reflect on Thanksgiving and share what I am most thankful for. There is so much to be thankful for this year. Two words sum it up quite nicely:
God's Sovereignty
I don't know that many of us think much about it until harder times come our way. As storms swirled around me this year I found peace and comfort in God's sovereignty, knowing that God has a plan for every day and each situation.
Joseph, Jacob's son, faced terrible trials and was put in horrible situations and we when we read that, we find the most beautiful words in scripture: "God was with him." In the pit. Sold into slavery. Betrayed. Victorious. Blessed. Falsely accused. In prison. A power ruler. Whatever the circumstance, God was with him. What a comfort!
This year brought some challenges my way... false accusations, a court battle, teens rebelling and chasing dreams of greener pastures... letting go, loving, trusting my Heavenly Father...
Growing is such a painful thing sometimes. God uses our trials to teach us and shape us and sometimes there is no other way to learn those lessons. I have fought growth in some areas because it is scary sometimes... but, back to Thanksgiving!! (I'll blog more on "growing" later, I promise!) Thanksgiving was such a beautiful week for me.
I love seeing her... watching each breath... marveling with deep emotion at such a gift of life.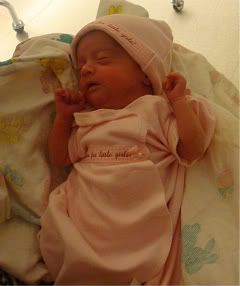 And I got to hold her for the first time. All 4 pounds of her!
Nope, that is not a double chin on this grandma... nope... I don't see it at all and neither do you, I am sure. Chloe might be going home in a couple of weeks. I thank God with all my heart that I am able to be part of this family! To care for Chris, Sonia and their son, Christopher... to love them... I am so thankful.
Christopher joined us one afternoon to paint Christmas ornaments. First he played with Nathan and the boys.
Corey stopped by and stayed a bit. He had fun messing with Joseph, interfering with his wii play. Here he is, testing to see how well Joseph could play while upside down!
And here are the painting pics...
And the winner of the painting ornaments event was Julie!! Here are her prize ornaments: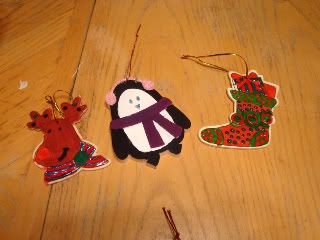 And while I am being thankful... I love that I have a table that we can all sit around and do crafts on and not worry one bit about paint... or playdough... or pens... needles.. etc. It's so nice to just go at it and have craft fun without a worry.
And here are some more shots of us just hanging out around the house together: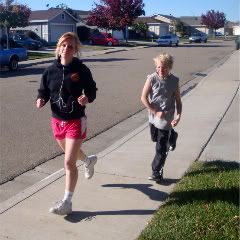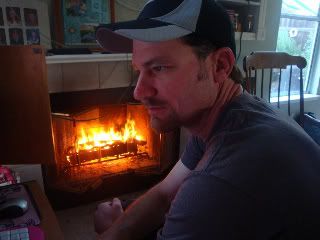 Then it was turkey time! I brined a turkey, following the recipe and baking instructions of Pioneer Woman. Here's a shout out to my very dear friend, Rachelle! She recently reminded me of Pioneer Woman's blog and from there I had a great time getting recipes and blessing my family with superb food. This was the tastiest turkey we have even had... hands down.
We had Scott's parents, sister and her husband over for dinner, which was not just delicious, but was equally full of laughs.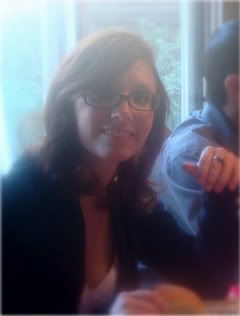 Each day I was blessed. Everyone got along. Any of you out there with multiple children know how amazing it is... how great the day is when your children get along with each other. And those of you with blended families must know how much more it means and how saying that you "appreciate" the days or moments when the children all get along doesn't seem to be saying enough! Many moments I just stood back watching, taking it all in... seeing everyone together in peace. Another beautiful thing to be thankful for.
And to bring this back around, full circle... to know that there is a sovereign God, ordering each of our days... in charge of it all... with a master plan for each life... knowing that all is well... what a beautiful Thanksgiving.
Now, I end with a quote from our grandson, Christopher. "Peace!" (That's how he says good-bye.)