(I didn't go far... in fact, I just stayed in my own yard... I guess I wasn't too adventurous... but, it is cold outside, baby!)
This place boasts a Prego Pizza,
which is supposed to encourage labor, so we were interested for Shasta's sake, because about now she is looking like this: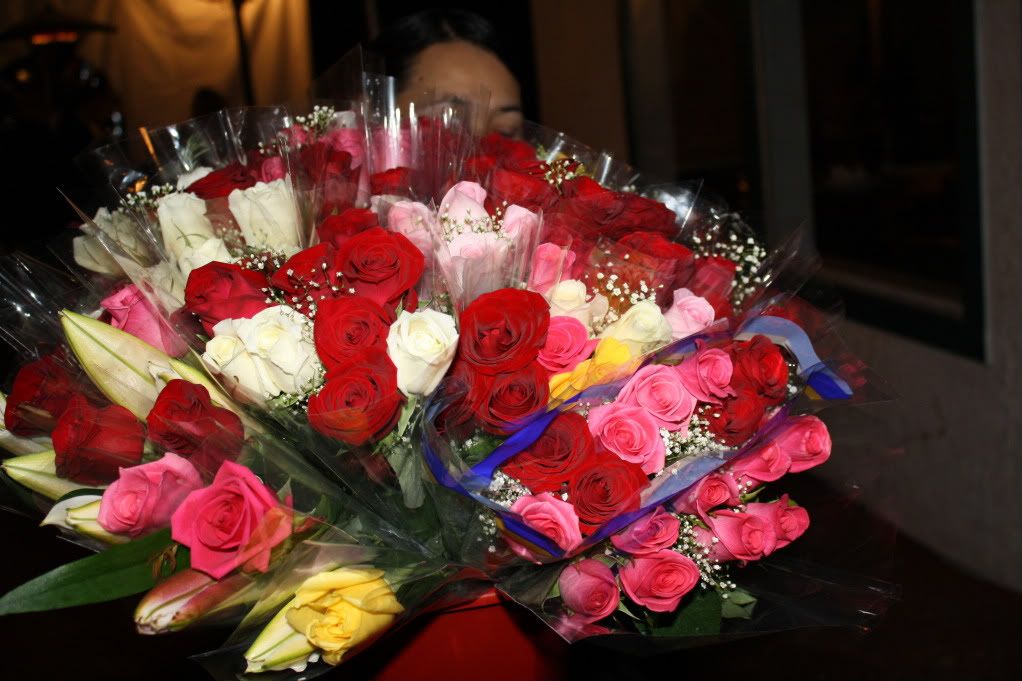 And with all the inspiration of flowers and sparkling lights, we were motivated to take couples photos:
So, to wrap it all up... yes, my dear one did buy me a lovely rose and flower... no, my daughter did not go into labor for having eaten the Prego Pizza. Drats.
Then, Sunday came and I had a beautiful time at Bible study and enjoyed the church service very much, ate a quick lunch and drove my 16 year old girl back to Santa Cruz and picked up two of my boys at the same time, then drove back home to feed us delightful home-made sub sandwiches, followed by Bible time and internet research to discuss why what they are being taught about evolution isn't necessarily truth... and now after blogging a bit, it's time for some sleep. Blessings to you and your families...