Today we drove over onto Bethel Island and visited a friend that we had recently become acquainted with.
He is the owner of Mojo... which means magic... and Mojo is his 1919 boat, which was built by the Navy. It has a one cylinder motor and burns 1/4 of a gallon of gas an hour! Top speed is about 6-1/2 mph.
Here is dad, looking at Mojo.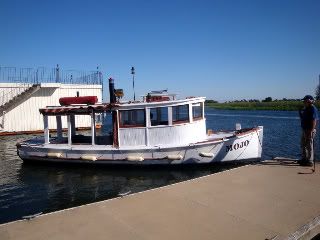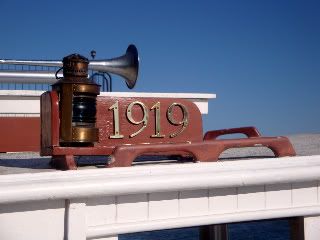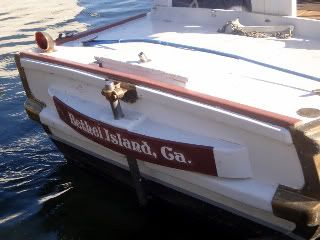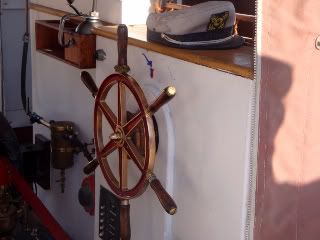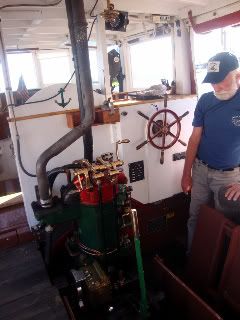 At first we looked upon the boat, taking photos. Then we were invited aboard and watched as the motor was started.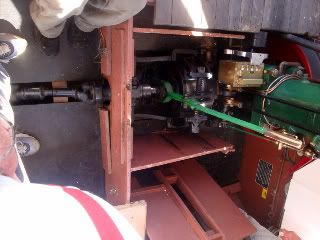 So, there we were... watching the motor run... and finally he asked, "Would you like to go for a ride?" Well, yes, we'd love it! Thought you'd never ask!