Several days ago I had this inkling to drive over to the coast and spend an afternoon with my teens. Three of these wonderful people are living at their dad's this school year and are doing very well and I miss them so...
I would have loved a few more hours to get over to a pier and watch sea lions and then take in sights around Natural Bridges, but it was Great Grandma's 80th birthday and it was wonderful to see her. She is doing just great!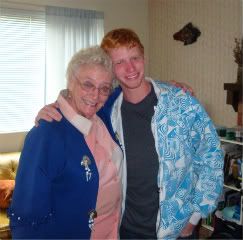 Julie had been eager to give me a birthday gift and she was so excited about it... so, I was excited, too!
She just HAD to give me posing lessons... she wanted me to look "cute".
Now, for years (probably just months, but you know...) I had been trying to get Julie to watch I Love Lucy with me. Many of those shows are so funny. When I did get her watching with me, it was the Vitameatavegimen show. We laughed and laughed. So, she got this coffee cup for me with a couple of great shots of Lucy and Ethel laughing and it stirs that feeling of appreciation for deep, true friendship inside my heart. Inside the rim of the cup are the words "Friendship Lasts Forever". In red. I love red. I remember watching I Love Lucy when I was about 4 years old and it was in black and white... Lucy and Desi were at that tree with the heart and the inscription. So, in honor of old times...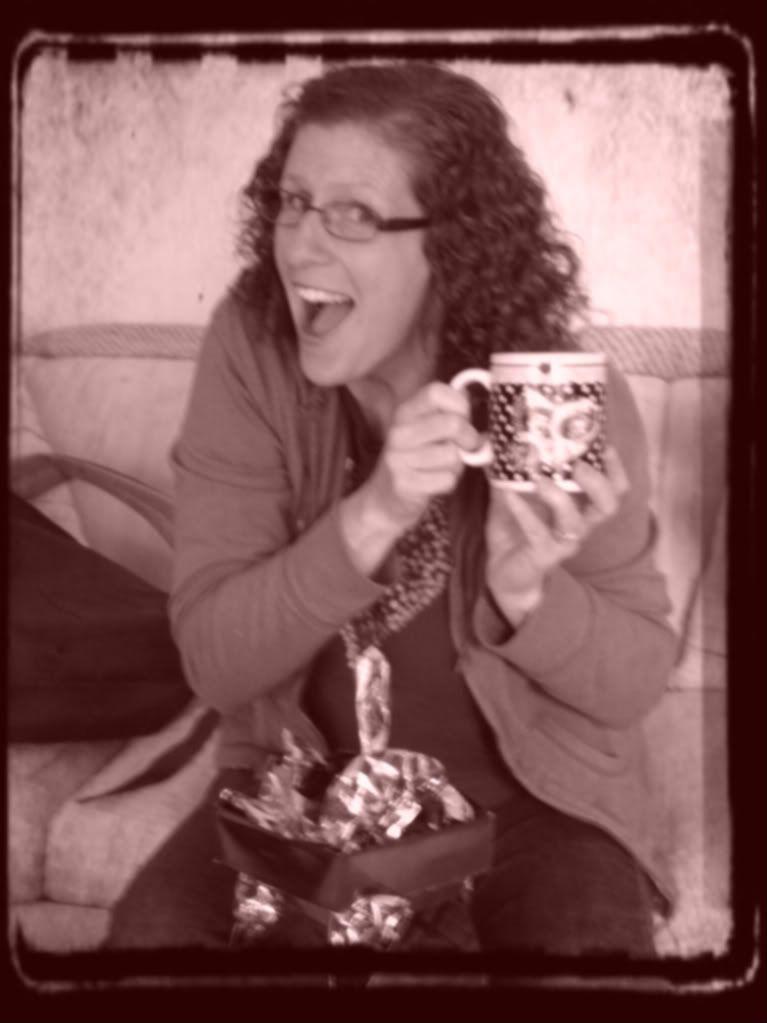 One thing I wanted from this day was a photo op. Knowing how quickly time goes by, I wanted to capture what the kids looked like on this very day. I didn't have all the kids with me, so, understand that this is not meant to "disclude" (Victor's word for the opposite of include) anyone. There are just 7 seats in my mini-van and two of my daughters are grown and out of the home, so this particular day features 5 of the kids. Clayton and Cody were out with their dad and grandpa fishing for the day on the Delta, so they were not with me, either.
Julie recently injured her ankle and Nathaniel carried her around. Many of their pictures are together. Some of them look as though they are a couple, so I point out to you that they are terrific siblings!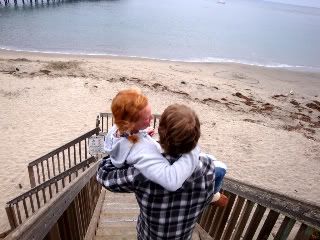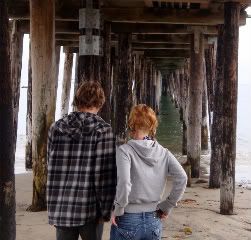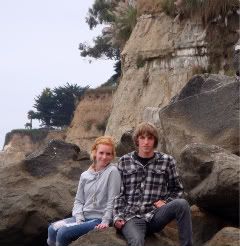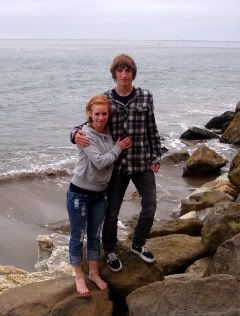 I had a knack for capturing Stephen with his eyes closed, so I don't have as many of him to share. It's simply amazing, though, to take a picture and it hits you... your son is a young man...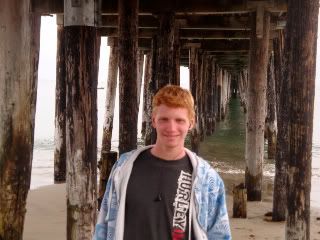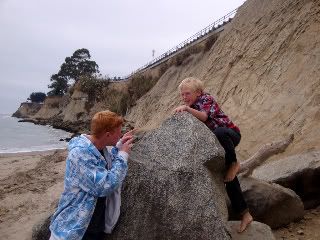 I like spontaneous, terrific pictures, but end up saying, "Oh, sit here!" "Let's try this!"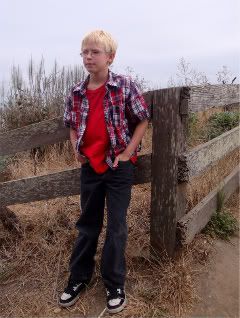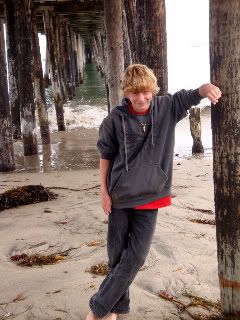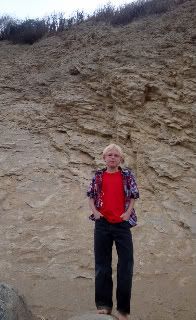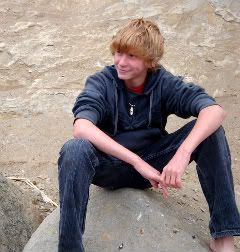 And if you tell Victor to put his chin up a little...
And here's to the just goofing around shots...
The weather didn't realize that you just don't mess with a mom's dreams for the day... so, while it was a tad chilly and definitely gray, we had a nice time together and I got the pics!
I know there is a flow of sentimental thought flowing inside that I could add to this day's collection of photos, I feel it stirring inside. When I look at each face in each photo there is an abundance of joy and fulfillment. There were days I scratched my head, wondering how God could trust me with all these lives... days where I felt completely inadequate...but this year there is a recurring theme weaving in and out of each memory revisited and each new experience encountered... God is sovereign. God holds it all in His hands and has a plan for each life and when we mess it up, God is there to turn to. One of the greatest gifts I have from God is taking in a deep breath and feeling such love for each child and contentment deep within. Knowing that when it's quiet and it's just God and me, I am satisfied... I am blessed... my faults and sins are covered with Jesus' blood and God's amazing love... and that I can rest in Him in great peace.