Chris and Sonia invited me to join them at the NICU today, where I was able to gaze upon this tiny, beautiful life. Chloe was 14 inches as birth. I am not sure what she is now, but mom and dad say she looks longer! Not only that, but her tiny face and tummy have filled out a bit. I am ever so thankful to be included in these times with Chris and Sonia. And since you would rather look at pictures than read my words... I'll get them put up now!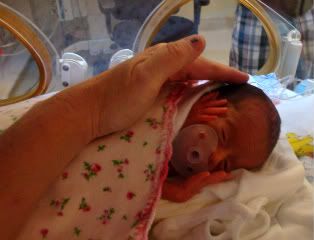 These preemie diapers are actually huge on her!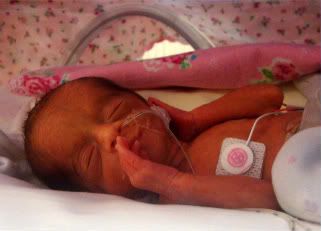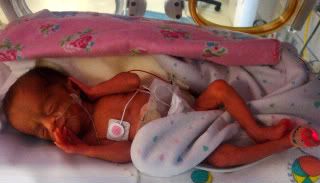 And here is a brief video clip of this precious little girl!